Harmony Movement provides interactive diversity and equity education programs that empower and inspire youth, educators and those in the social service sector to develop an equity lens, empathy, respect, and leadership skills as leaders for social change.
We encourage critical thinking, courageous conversations and strategy building to address and take action against stereotypes, prejudice, discrimination, racism and other forms of oppression.
Vision
Harmony Movement encourages all Canadians to value diversity and to foster a commitment to a just and caring society.
Mission
Harmony Movement aims to promote equity, diversity and inclusion in Canada by educating and empowering youth to become leaders for social change.
2021-22 Annual Report
Hear stories of our impact last year and a snapshot of our financials. Access the report.
Harmony Movement was formed in 1994 as a not-for-profit organization to combat inter-racial intolerance and to confront the "us versus them" attitude which was prevalent in Canadian society at that time. 
Our mandate is to promote diversity and to combat all forms of discrimination that act as social and cultural barriers to individuals' full participation in society. We empower youth to become leaders for social change by implementing diversity education in schools and communities.
Harmony Movement started as grassroots group organizing community picnics to bring together diverse communities. After launching a photo competition highlighting diversity in Canada a national tour of the photos was conducted.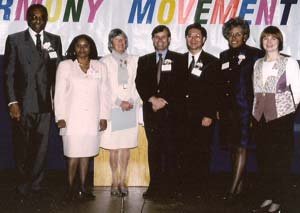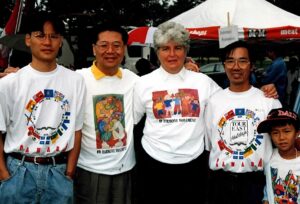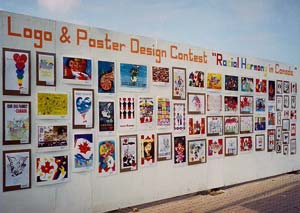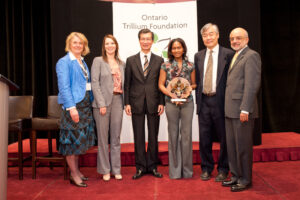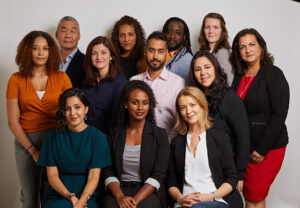 In 2001, the work shifted again as Harmony moved its focus to delivering educational programs and resources for youth, educators and community groups. In 2017, Harmony Movement delivered a Social Changemakers student conference to over 1,000 youth, visiting every province and territory in Canada.
Unfortunately, in 2019, due to provincial funding cuts Harmony Movement was temporarily forced to close down operations.
In our student conferences, educator workshops and community presentations, Harmony Movement formed vital connections across the country, deepened our understanding of the complex and intersectional issues affecting our communities, and changed the way that people looked at and understood diversity and empowerment.
Now, in the midst of a global pandemic, we have seen a resurgence of violent racism and a society that continues to grapple with inclusion of "them" into our culture and community. 
We believe the work of Harmony Movement requires our attention and dedication now more than ever. This work has been incredibly rewarding, challenging and transformative.
We restart operations with a new understanding that we need an approach rooted in unity and an understanding that challenging injustice is reimagining a better world for everyone. 
Be part of the movement.