Janelle Yanishewski, Executive Director
Janelle (she/her) is passionate about building bridges across differences and helping people become comfortable with being uncomfortable. She has over ten years of experience in the non-profit sector with expertise in operations management and event coordination. She started with Harmony Movement in 2013 and has served on the management team since 2015. She has managed youth events and conferences in every province and territory reaching over 6,000 youth, as well as a range of galas, adult education conferences, and networking events. She has experience in communications, marketing, fundraising, project management, and program/curriculum development. She has a B.A. in Equity Studies and Peace and Conflict Studies from the University of Toronto. She highly values partnerships across organizations and sectors to amplify and accelerate social change. 
Shafiq Aziz, Director of Programs
Shafiq (he/him) is a high school teacher, working with students with diverse special education needs in both traditional and alternative learning settings. He has been an equity and social justice advocate with over 13 years of community organizing experience in Toronto. Shafiq has a B.A. in Equity Studies and Women and Gender Studies and a B.Ed. from the University of Toronto.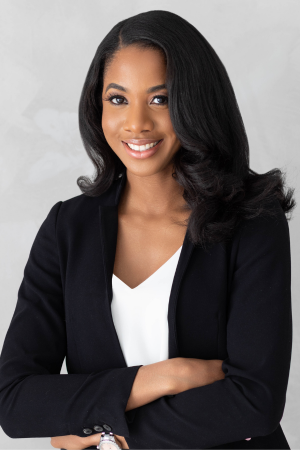 Shaneista Haye, Program Facilitator
Shaneista (she/her) is a public policy professional and has been working in the public sector for nearly a decade, where she continues as a Senior Policy Advisor, working on initiatives to advance human rights. She is committed to helping clients foster organizational change and address systemic barriers. Shaneista has a B.A in Criminal Justice and Public Policy from the University of Guelph, a M.A in Political Science from the University of Toronto, and a LL.M from the University of Ottawa.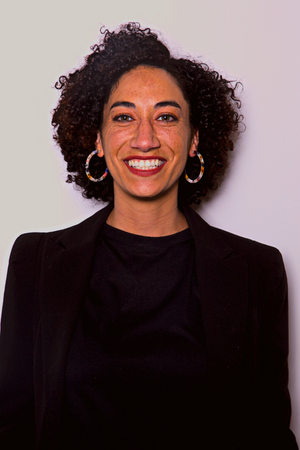 Justine Hicks, Program Facilitator
Justine (she/her) has over ten years of experience as an educator and advocate for youth, and has a strong commitment to creating equitable learning environments. Her educational philosophy centers around social justice and holistic development as a way to empower youth to step into their full potential. She has a B.A. in Anthropology from the University of California, Los Angeles.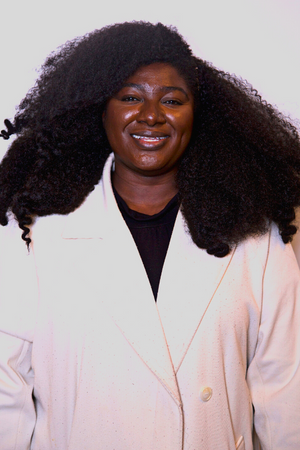 Tracey Koranteng, Program Facilitator
Tracey (she/her) is a Mental Health Practitioner, Spoken-Word Artist and Advocate for inclusion, diversity, equity and access. One of her many life goals is to create safe spaces and opportunities that foster meaningful conversations about challenging topics that can positively transform our world.
Christine Reprado, Program Facilitator
Christine (she/her) is an advocate for educational reform and seeks to empower youth through engagement, knowledge sharing and connection. She has experience connecting youth with accessible mental health services. Christine is a settler and first-generation graduate with a diploma in Social Service Work from George Brown College. She is introspective, committed to (un)learning and believes this process is lifelong. 
Bernice Carnegie, Chair
Bernice is a founding director of two charities: the Herbert H. Carnegie Future Aces Foundation, a youth empowerment initiative and The Carnegie Initiative for acceptance and inclusion in hockey. Bernice worked with her father hockey trailblazer Herbert Carnegie for three decades addressing social justice issues that promote proactive lifestyle change. She is an author, international speaker and recipient of numerous community, leadership and achievement awards.
Cheuk Kwan, Vice Chair
Cheuk served as Executive Director of Harmony Movement from 1998-2021. In 1978, he co-founded an Asian Canadian magazine on arts and cultural activism.  In 1979, Cheuk led a community protest against the racist portrayal of Chinese Canadians by a national television network and help found the Chinese Canadian National Council. He has also directed and produced a documentary series about the Chinese diaspora.
Helen Anderson
Helen currently serves as the Director of CLEO Connect at Community Legal Education Ontario (CLEO). Helen has held management and education roles in a variety of settings including the Arthritis Society, Public Health Ontario, and Centennial College. Helen has a Ph.D. in Theory and Policy Studies in Education from the University of Toronto with a focus on anti-discrimination education.
Aimen Aziz
Aimen (she/her) works for a STEM (Science, Technology, Engineering, and Math) education non-profit with the goal of engaging all youth across Canada in accessible and relevant STEM learning. She is passionate about education and teaching that is holistic, hands-on, and take a student-first approach. She has a B.Ed from the University of Saskatchewan and has had the pleasure of working in classrooms and other educational settings across NU, NWT, AB, SK, and ON with a specific focus on working in rural, remote, and Indigenous communities.
Ashley D'Silva
Ashley is an Independent Financial Advisor providing financial planning and insurance services to individuals and businesses. His interest in developing respect for diversity for ourselves and generations to come brought him to Harmony Movement. He believes social division comes at a high cost and by finding ways to empower youth today we can build stronger communities in the future.
Nicole Fournier-Sylvester
Nicole has 20+ years of experience working with Canadian and global partners, including the Global Centre for Pluralism, UNESCO and Project Someone, designing, implementing, and evaluating programming in the formal and informal education sectors.  Nicole has a PhD in Education and a record of publications, presentations and professional development workshops on civic literacy, critical thinking, digital citizenship, dialogue and building resilience to hate.
vibhor garg
vibhor grew up in the Robinson-Huron Treaty in Sudbury, Ontario with ancestry from India. vibhor has worked in the non-profit sector for nearly 20 years working with youth. Much of his work has focused on ensuring young people from Indigenous communities and communities of colour have space to lead and are involved in key decision making roles. In his work he has learned to navigate systems and help young people involved in social justice movements gain more equitable access to resources.
Ranvir Jangi, Treasurer
Ranvir is a retired public servant from the Federal Government and has been active for over thirty years in promoting diversity. He is a graduate of Maytree Foundation's "Leaders for Change" program and is a principal of Facilitation At Work! which provides facilitation and strategic planning services.
Nodin Arene Nganji
Nodin has a degree in International Development and has worked with non-profit organizations that focus on affordable housing, and mentored Black high school students in Toronto. He worked with the University of Toronto to create a framework celebrating Black Canadians. He participated in U.S. President Barack Obama's Young African Leaders Initiative, and is a member of the World Youth Alliance. He represented Canada as a Student Delegate for the annual UN Geneva Summit for Human Rights & Democracy.
Beverley Johnson
Beverley is a labour activist and has held positions at the Ontario Public Services Employee Union, the Ontario Human Rights Commission, and the Jamaican Ministry of Labour and National Insurance. She is also a founding member of the Ontario Coalition of Visible Minority Women and the Toronto chapter of the Congress of Black Women.
TiCarra Paquet
TiCarra is a Juris Doctor student at the University of Ottawa and has a B.A. Honours in Political Science from Carleton University. She has worked extensively advocating for the decolonization of Black and Indigenous bodies within settler systems and institutions in northern Ontario. She co-founded Our Home and Native Land a student-led initiative working to implement a mandatory Indigenous studies course at the elementary level.
Joseph Wong
Mary Ann Chambers
Gordon Cressy